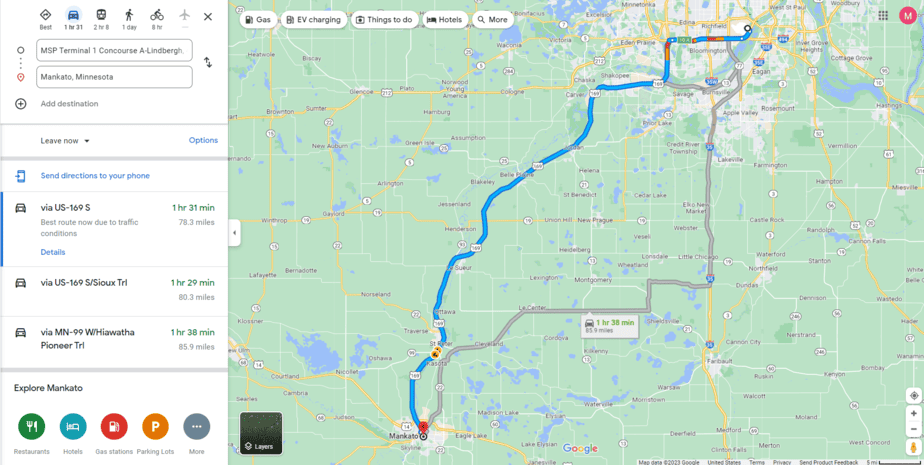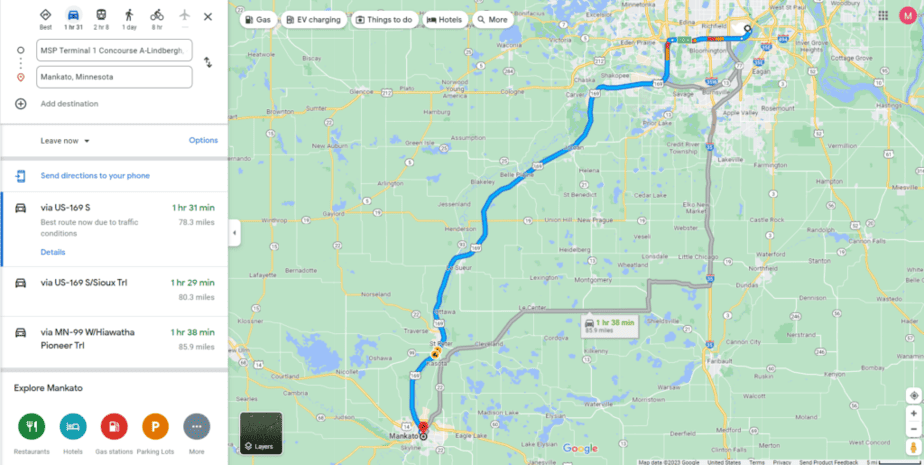 Private Car Services for Pleasure or Business Travelers to and from MSP Airport and Mankato, MN with Citywide
When it comes to traveling to or from Minneapolis-Saint Paul International Airport (MSP) and Mankato, MN, you deserve a transportation option that caters to your specific needs, whether you're on a business trip or a leisurely vacation. At Citywide, we're here to offer you the best of both worlds with our private car services designed to accommodate both pleasure and business travelers seamlessly.
Tailored Transportation for Your Travel Style: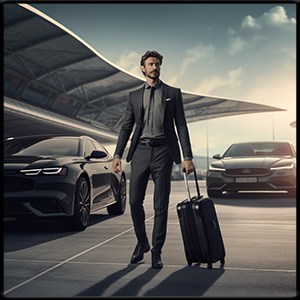 At Citywide, we understand that your travel needs can vary greatly depending on whether you're traveling for business or pleasure. That's why we offer private car services that can be tailored to suit your preferences, no matter your travel style.
For Business Travelers:
Efficiency and Punctuality: Business travelers often require swift and reliable transportation to ensure they reach their destinations on time. Our private car services are known for their punctuality and efficiency. You set the schedule, and we make sure you arrive promptly at MSP Airport or your desired destination.
Executive Comfort: Citywide offers well-maintained and executive-class vehicles. When traveling for business, you can enjoy the comfort and privacy of our spacious cars, allowing you to make important calls, catch up on work, or simply relax in a stress-free environment.
Corporate Group Travel: For larger corporate groups, our private shuttle services provide a comfortable and convenient solution. We can accommodate groups of various sizes, ensuring your team travels together smoothly.
For Pleasure Travelers: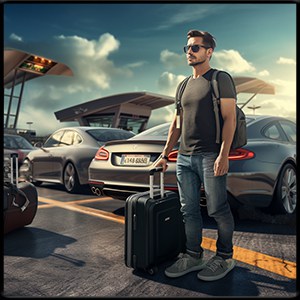 Relaxation and Comfort: When you're traveling for pleasure, relaxation is key. Citywide's private car services offer a luxurious and comfortable ride, allowing you to start your vacation in style. Sit back and enjoy the journey as you head to MSP Airport or explore the beautiful city of Mankato.
Safety and Peace of Mind: Your safety is our top priority. Citywide follows stringent sanitization protocols to ensure our vehicles are clean and sanitized for your peace of mind. Travel worry-free, knowing that your health and well-being are safeguarded.
Here are five fun things to do in Mankato, Minnesota:
Minneopa State Park: Explore the beautiful Minneopa State Park, which offers hiking trails, picturesque waterfalls, and opportunities for wildlife viewing. Don't miss the chance to see the bison herd that roams the park's Bison Range.
Sibley Park: Enjoy family-friendly activities at Sibley Park, where you can visit the Sibley Farm, a petting zoo with a variety of animals. The park also features playgrounds, picnic areas, and scenic walking paths.
Riverfront Park: Take a stroll along the scenic Minnesota River at Riverfront Park. It's a great spot for hiking, biking, and picnicking, and you can often catch live music performances and events here during the summer months.
Visit Local Breweries: Mankato has a growing craft brewery scene. Explore the local craft beer culture by visiting some of the city's breweries, enjoying tastings, and learning about the brewing process.
Minnesota State University, Mankato: If you're interested in cultural and educational experiences, consider visiting the campus of Minnesota State University, Mankato. The university often hosts art exhibitions, performances, and lectures that are open to the public.
Booking Your Private Car Service:
Booking your private car service with Citywide is simple and convenient. Just let us know your travel details, and we'll take care of the rest. Whether you're traveling for business or pleasure, you can count on Citywide to provide you with a safe, comfortable, and tailored transportation experience.
Conclusion:
Citywide is your trusted partner for private car services to and from MSP Airport and Mankato, MN, whether you're a business traveler on a tight schedule or a pleasure traveler seeking relaxation and comfort. We pride ourselves on providing you with a seamless and enjoyable journey, no matter your travel style. Book with Citywide today and experience the convenience and luxury of private transportation. Your journey, your way!