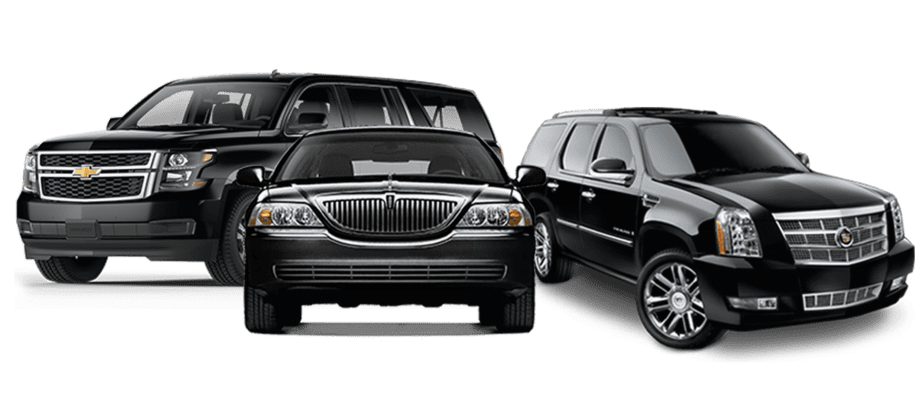 Scroll down to click on City Name for pricing
Afton, MN
Albany, MN
Albert Lea, MN
Albertville, MN
Alexandria, MN
Altoona, WI
Amery, WI
Andover, MN
Anoka, MN
Apple Valley, MN
Arden Hills, MN
Augusta, WI
Austin, MN
Avon, MN
Baldwin, WI
Barron, WI
Baxter, MN
Becker, MN
Belle Plaine, MN
Bethel, MN
Big Lake, MN
Blaine, MN
Bloomington, MN
Blue Earth, MN
Braham, MN
Brainerd, MN
Breezy Point, MN
Brooklyn Park, MN
Buffalo, MN
Burnsville, MN
Byron, MN
Cambridge, MN
Cameron, WI
Cedar Rapids, IA
Cedar Rapids, WI
Cedar, MN
Centerville, MN
Champlin, MN
Chanhassen, MN
Chaska, MN
Chetek, WI
Chippewa Falls, WI
Chisago City, MN
Circle Pines, MN
Clearwater, MN
Cloquet, MN
Cokato, MN
Cold Spring, MN
Columbia Heights, MN
Columbus, MN
Coon Rapids, MN
Corcoran, MN
Cornell, WI
Cottage Grove, MN
Crosslake, MN
Crystal, MN
Cumberland, WI
Dayton, MN
Delano, MN
Des Moines, IA
Dresser, WI
Duluth, MN
Eagan, MN
East Bethel, MN
Eau Claire, WI
Eden Prairie, MN
Edina, MN
Eagan, MN
Elk River, MN
Ellsworth, WI
Elysian, MN
Esko, MN
Evansville, MN
Fairbault, MN
Fairbault, MN
Farmington, MN
Fergus Falls, MN
Finlayson, MN
Foley, MN
Forest Lake, MN
Fridley, MN
Glenwood City, WI
Glenwood, MN
Grantsberg, WI
Grantsburg, WI
Hackensack, MN
Ham Lake, MN
Hammond, MN
Hammond, WI
Harris, MN
Hastings, MN
Hawkins, WI
Hayward, MN
Hayward, WI
Hinckley, MN
Holcombe, WI
Hopkins, MN
Howard Lake, MN
Hudson, WI
Hugo, MN
Hutchinson, MN
Inver Grove Heights, MN
Ironton, MN
Isanti, MN
Jenkins, MN
Jim Falls, WI
La Crosse, WI
Lake City, MN
Lake Elmo, MN
Lake Hubert, MN
Lake Nebagamon, WI
Lake Shore, MN
Lakeland, MN
Lakeville, MN
Le Center, MN
Lexington, MN
Lino Lakes, MN
Linwood, MN
Little Canada, MN
Little Falls, MN
Long Prairie, MN
Longville, MN
Luck, WI
Madden's Resort, MN
Mahtomedi, MN
Mankato, MN
Maple Grove, MN
Maple Lake, MN
Maple Plain, MN
Maple Plain, WI
Maplewood, MN
Marshall, MN
Mason City, IA
Mayo Clinic Rochester, MN
McGregor, MN
Medina, MN
Melrose, MN
Menomonie, WI
Milaca, MN
Mille Lacs, MN
Minneapolis, MN
Minnetonka, MN
Mondovi, WI
Montevideo, MN
Monticello, MN
Montrose, MN
Mora, MN
Mound, MN
Mounds View, MN
New Brighton, MN
New Hope, MN
New Richland, MN
New Richmond, WI
New Ulm, MN
Nisswa, MN
North Branch, MN
North Oaks, MN
Northfield, MN
Northfield, WI
Norwood Young America, MN
Nowthen, MN
Oak Grove, MN
Oak Park Heights, MN
Oakdale, MN
Onalaska, WI
Onamia, MN
Orono, MN
Osceola, WI
Osseo, MN
Otsego, MN
Owatonna, MN
Park Rapids, MN
Paynesville, MN
Pequot Lakes, MN
Pine City, MN
Pine River, MN
Plymouth, MN
Prescott, WI
Princeton, MN
Prior Lake, MN
Ramsey, MN
Red Wing, MN
Rice Lake, WI
Rice, MN
Richmond, MN
River Falls, WI
Rochester, MN
Rockford, MN
Rodgers, MN
Rogers, MN
Rosemount, MN
Roseville, MN
Royalton, MN
Rush City, MN
Saint Martin, MN
Sarona, WI
Sartell, MN
Sauk Center, MN
Sauk Centre, MN
Sauk Rapids, MN
Savage, MN
Scandia, MN
Shakopee, MN
Shoreview, MN
Shorewood, MN
Siren, WI
Sleepy Eye, MN
Somerset, WI
South St Paul, MN
Spicer, MN
Spooner, WI
Spring Lake Park, MN
Spring Valley, WI
St Anthony, MN
St Cloud, MN
St Croix Falls, WI
St Francis, MN
St James, MN
St Louis Park, MN
St Martin, MN
St Michael, MN
St Paul, MN
St Peter, MN
Stacey, MN
Stacy, MN
Staples, MN
Stillwater, MN
Sumerset, WI
Superior, WI
Taylors Falls, MN
Two Harbors, MN
Vadnais Heights, MN
Vernon Center, MN
Victoria, MN
Waconia, MN
Wadena, MN
Waite Park, MN
Walker, MN
Waterville, MN
Watkins, MN
Wausau, WI
Wayzata, MN
Webster, MN
Webster, WI
White Bear Lake, MN
Willmar, MN
Windom, MN
Winona, MN
Woodbury, MN
Wyoming, MN
Zimmerman, MN
Zumbrota, MN
Click on the light blue "City Lookup" box above, start typing the name of the city you wish to be picked up from or dropped off at. Click on the city name as it appears below the box.
All prices listed are for the ride, NOT per person.
If the city you are looking for is not listed or the ride you want does not include the MSP airport, use the form below to request a quote. I will email you a price.
You are welcome to call as well. (763) 313-6699