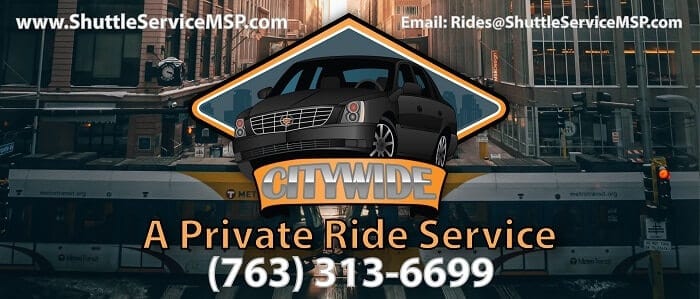 Citywide, Inc. A Rochester Car Service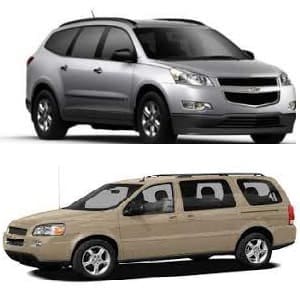 $230
Daytime Rides (8am to 8pm)
for 1 - 3 people


Prices DO NOT Include a Driver Gratuity

(8pm to 8am)
After Hour Rides
$290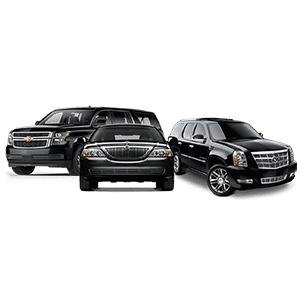 $290
Daytime Rides (8am to 8pm)
for 1 - 3 people


Prices DO NOT Include a Driver Gratuity
(8pm to 8am)
After Hour Rides
$350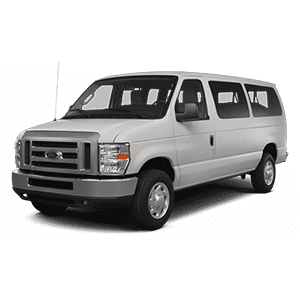 $320
Daytime Rides (8am - 8pm)
for 1 - 9 people

Prices DO NOT Include a Driver Gratuity
(8pm to 8am)
After Hour Rides
$400

All Prices Listed Above Are Quoted By The Ride NOT By The Person One Way
Rochester not your city? Click here to return to my home page for a list of local cities.
Your Premier Rochester Shuttle Service for Seamless Travel to and from MSP Airport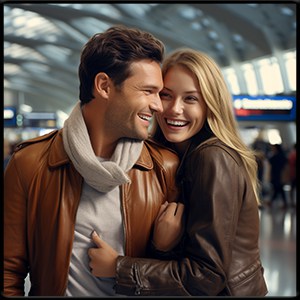 Unparalleled Convenience with Citywide's Private Ride Service
Are you seeking stress-free travel experience between Rochester, Minnesota, and MSP Airport? Look no further than Citywide, where our private ride service is designed to redefine your journey, providing unparalleled convenience and comfort.
Reliability and Punctuality: Citywide understands the significance of time in travel. Our private ride service prioritizes reliability and punctuality, ensuring that your transportation to and from MSP Airport is both prompt and dependable. Say goodbye to uncertainties and hello to a seamless experience that respects your schedule.
Comfort at Its Finest: Experience travel in a league of its own with Citywide's fleet of meticulously maintained vehicles. We prioritize your comfort, offering clean and spacious interiors that set the stage for a relaxed and enjoyable journey. Your trip with Citywide is more than just transportation; it's a comfortable and tranquil experience from the moment you step into our vehicle.
Door-to-Door Ease: Citywide brings unparalleled convenience to your doorstep with our door-to-door private ride service. No more worrying about parking, navigating traffic, or managing luggage in bustling terminals. Our service ensures your journey begins and concludes at your residence, providing a level of convenience that distinguishes Citywide as your premier choice for Rochester Shuttle services.
---
---
---
---
The Citywide Advantage – MSP Airport to Rochester Shuttle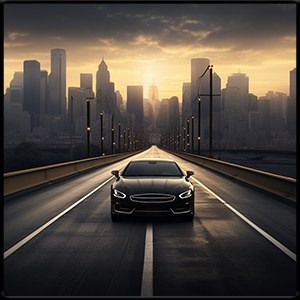 Efficient Scheduling and Flexibility: Citywide recognizes that travel plans can be dynamic. Our booking process is designed to accommodate your needs seamlessly. Whether you're catching an early morning flight or arriving late at night, Citywide's private ride services offer flexibility that aligns perfectly with your itinerary. Experience the ease of scheduling that adapts to your changing plans.
Experienced and Professional Drivers: Trust is fundamental when it comes to private transportation. Citywide's team of experienced and professional drivers ensures you're in safe hands throughout your journey. More than just drivers, they are ambassadors of Citywide's commitment to delivering a premium private ride experience. Your safety and satisfaction are their top priorities.
Optional Amenities for Personalized Travel: Citywide recognizes that every traveler is unique. That's why we offer optional amenities to tailor your private ride experience. Need extra luggage space, a child car seat, or a Wi-Fi-equipped vehicle? Citywide is committed to providing a personalized travel solution that caters specifically to your preferences.
---
---
---
---
Seamless Travel Experience – Rochester Shuttle to MSP Airport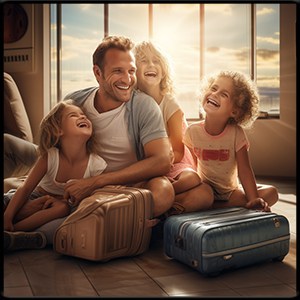 Streamlined Airport Pick-Up: Arriving at MSP Airport? Citywide ensures a seamless and stress-free pick-up process. Our drivers closely monitor your flight status, guaranteeing they are ready to pick you up promptly upon your arrival. Experience the luxury of a private ride that begins the moment you land, minimizing wait times and maximizing your convenience.
Relax and Unwind: After a long flight, Citywide provides a sanctuary within our private rides. Relax and unwind as you're transported from MSP Airport to Rochester in a comfortable and stress-free environment. Citywide ensures the transition from the airport to your destination is smooth, allowing you to focus on what matters most.
Safe and Secure Travel: Citywide's commitment to your safety extends throughout every leg of the journey. From MSP Airport to Rochester, our private ride service adheres to the highest standards of safety and security. Trust Citywide to ensure your transportation experience is not only comfortable but also prioritizes your well-being.
---
---
---
---
Citywide – Elevating Your Rochester Shuttle Experience
In conclusion, Citywide stands as your trusted partner for Rochester Shuttle services to and from MSP Airport. Beyond mere transportation, we offer a seamless, comfortable, and personalized travel experience that elevates your journey to new heights. Choose Citywide for your private ride needs, and let us redefine your airport transportation, making it an integral and enjoyable part of your travel story. Your journey deserves the best, and Citywide delivers excellence with every ride. Experience the Citywide advantage and make your Rochester Shuttle a memorable and stress-free journey.
(763) 313-6699
Keep scrolling below to see the latest comments our customer are saying about us and our service.
<! --- RochesterPage -- >